What is the HEI?
Our Mission
The Holistic Education Initiative is a non-profit organization that works to spread and integrate the practice of holistic education by creating opportunities for people and schools to connect with one another, to learn more about holistic education, and to deepen the practice of holistic education
Our Vision
Our vision is a thriving network of like-minded educators and thinkers who are collaborating, reflecting and weaving the future of education by disseminating the practices and theory of holistic education far and wide. This network is supported by funding from varied sources including foundations, private businesses, individual donors, and holistic schools and organizations.
What We Believe
"Human life is fulfilling and meaningful only when we experience ourselves as being connected to the world." − Ron Miller
The HEI nurtures human wholeness and connection. We seek to dialogue and work alongside one another as allies in holistic education as well as in life. Each of us is the key to building the future of holistic education, and to do this we first need to take care of our own learning journey. We then can take care of one another's.
We believe each of us − young and old − is an emerging being, and we have an innate desire to connect and find wholeness.
Those of us deeply involved in holistic education acknowledge that there is no finished state of development. We are in a perpetual state of growth and learning. Words cannot adequately convey all that lies within life's journey toward wholeness and connection. The HEI is a trusted community that helps to take care of the journey and learning of a holistic educator.
We believe that education is about relationships.
If education is to serve the good of the world, we must stop looking for techniques or solutions and learn to practice open-minded, open-hearted relationships. We assert that each human is a complex, interrelated system of abilities, potentials, and creative energies. Education cannot be reduced to one method to meet all of these; it needs to foster the development of the whole person and address the person as a whole. The HEI nurtures relationships within and between holistic educators by honoring that each is still learning and that each does so in his/her own way.
We believe in tending to the inner life and integrity of the person.
If holistic educators are to be effective in their practice, they too must be seen and nurtured holistically. The HEI provides a network for holistic educators as well as research, tools, and training to help deepen their practice. Educators can apply for and receive funds to attend holistic education conferences and/or other professional development.
We believe that communities thrive when they aim for open and honest communication, genuine interactions, and active commitment to a shared vision.
It is our responsibility to meet people wherever and whoever they are. We need to create conditions for self-discovery, reflection, sharing, collaborating, laughing. The HEI encourages, celebrates, and shares more about these lifelong practices.
Our History
The HEI was originally established with the focus of raising funds to support educators in deepening their reflective practice and in learning more about holistic education. We originally envisioned teachers at the Bellwether School, as well as in northern New England, receiving funds to attend holistic education conferences and/or other professional development that included contemplative practice.
We soon recognized that the broad network of holistic educators and holistic schools across the country and globe offered a unique opportunity to do much more. It is now our vision that the HEI become one of many threads that strengthens the fabric of our community by connecting teachers, administrators, and others not only to one another but to resources that will help coalesce our incredibly rich and diverse tapestry of communities into a more articulate, accessible and organized voice of holistic education.
Our Team

Debbie Millon: Co-Director
Debbie was the Head of The Bellwether School in Williston, VT for 14 years. She is now the Head of Wingra School in Madison, WI. Her interests include bringing holistic theory into practice with preK-8 learners.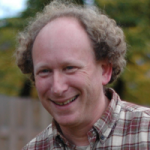 Paul Freedman: Co-Director
Paul Freedman has taught elementary grades for 23 years. He is the Founding Head of the Salmonberry School on Orcas Island, WA. He served as a Contributing Editor for the journal Encounter: Educating for Meaning and Social Justice (Formerly The Holistic Education Review.)

William Greene: Board President
Dr. William Greene is an educational psychologist and professor in the School of Education at Southern Oregon University. His scholarship focuses on the human potential, social-emotional development, presence, and core reflection in the context of holistic teaching and learning practices.